Pets obviously need water for their health, but for too long their water bowls leave a mess on our home's floor and we have to constantly fill their bowls. The way we provide water for pets needs to change!
The KittySpout™ is great for both cats and dogs. The basin holds up to 2 litres of freshwater for them to drink throughout the day and the design means your floors won't be filled with puddles after each time they drink.
There's even a LED light on the side to let you know how much water is left for them! It's safely designed so there'll be no power outage from the water and you and your pet will love their new water dispenser.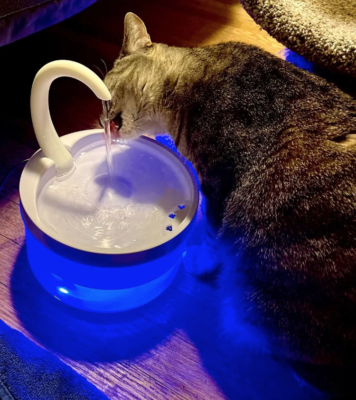 Features of The KittySpout™
Quiet Water Pump: Unlike other designs that include a water pump, this water dispenser is super small and super quiet. They'll get fresh water all day long and won't be afraid of the noise.
2L Capacity: The large capacity basin is great for all-day drinking for your pet, and you won't have to worry about constantly ensuring your pet has fresh clean water!
Easy To Clean: The basin attachment, hose and faucet are easy to remove and reconnect. Clean them whenever they need and don't worry about breaking them.
Circulating Water System: The KittySpout is equipped with our carbon activated filters to clean and purify the water your cat is drinking from all of the bacteria that gets into a traditional cat water bowl. To keep your cat healthy and to avoid diseases and infections so your cat can live a long, happy life.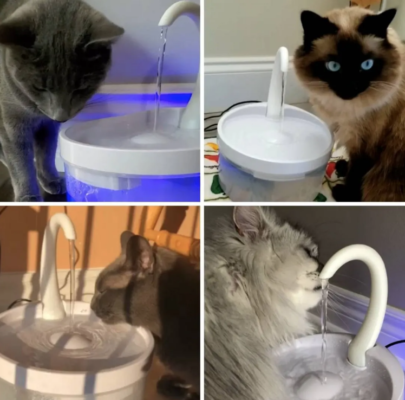 Our Guarantee
Have issues with your purchase? We got your back! Contact us about your problem so we can make it right for you so that you are 100% satisfied with your purchases be it a refund or product replacement. There is absolutely ZERO RISK buying from this official store.