About StretchX-Premium Multi-Functional Yoga Stretcher
Did you know that aside from the physical benefits, one of the best benefits of yoga stretching is how it helps a person manage stress, which is known to have devastating effects on the body and mind?
Stress can reveal itself in many ways, including back or neck pain, sleeping problems, headaches, drug abuse, and an inability to concentrate.
Yoga stretching can be very effective in developing coping skills and reaching a more positive outlook on life.
Experience natural muscle stretching and strengthening into an all-in-one total body yoga workout.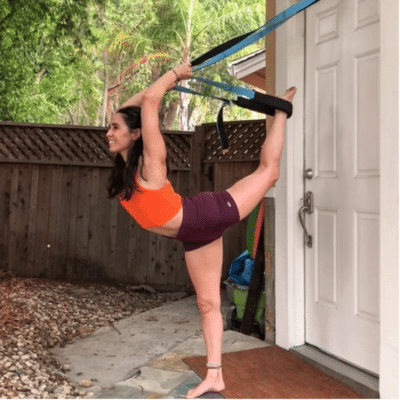 Benefits of StretchX-Premium Multi-Functional Yoga Stretcher
Improves range of motion, overall flexibility, strength, and posture
Helps alleviate back and neck pain from working all-day
Perfect for physical therapy treatments and recovery from injuries
Lowers risks for future injuries
Strengthens your arms, legs, shoulders, and abs
Improves athletic performance
Improves respiration, energy, and vitality
Beginner-friendly
Versatile- use it anywhere at anytime
Regular yoga practice creates mental clarity , calmness and increases body awareness ; which is super beneficial to detect physical problems early and allow for early preventive action .
It can be used on any door no matter how thick or thin it is.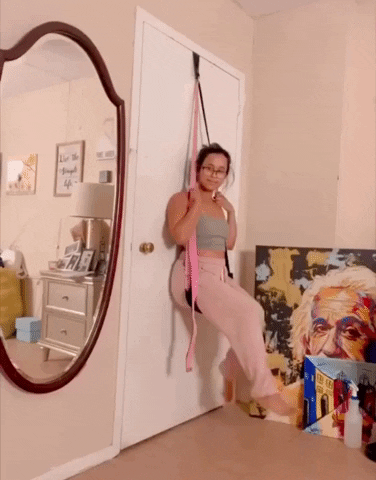 Made of premium materials, it's comfortable and soft to the touch. The yoga strap offers optimal resistance and great stability, never losing its shape, rip, or fray. It can hold up to 300 lbs and it will not move or slide nor scratch or damage your door during your sessions.
Steps for usage
Open the door, place the door anchor on the top of the door
Close the door and lock it
Pull the strap through the D-ring
Start exercising
Package Includes
1x StretchX
1x Beginner-Friendly Guide
1x Video Tutorials (Sent Via Email)
Frequently Asked Questions
I am a beginner, does it come with a guide for stretches?
Yes, each order comes with a free beginner-friendly guide and video tutorial for home stretches.
What is the weight limit?
300 lbs (136kg)
How long is the stretching strap? It is elastic?
It is 141ft long and it's nonelastic
Can I use it for therapy and other needs?
Yes, it is recommended for physical therapy. Consult with your physician first.
How long should I use it for daily?
We recommend 10-20 minutes daily depending on your situation. If you're using it for physical therapy, please consult with your physician for instructions.
What material is it?
Nylon
How do I put it together?
It already comes assembled and ready to go. It also has a paper guide on how to hook it over the door. You will also receive a video on how to install it alongside.
Our Guarantee
Have issues with your purchase? We got your back! Contact us about your problem so we can make it right for you so that you are 100% satisfied with your purchases be it a refund or product replacement.  There is absolutely ZERO RISK buying from this official store.