ABOUT Rejuve Epilator™
Unhappy with shaving or expensive laser-clinic visits?  Rejuve Epilator™ Laser Hair Removal Handset is designed to make your life easier. It allows you to remove unwanted hair growth from any part of your body, including the Face and Brazilian area.
And all this is possible from the comfort of your own home with long-lasting effects.
So, say goodbye to expensive laser treatments and hello to the Rejuve Epilator™ Laser Hair Removal Handset!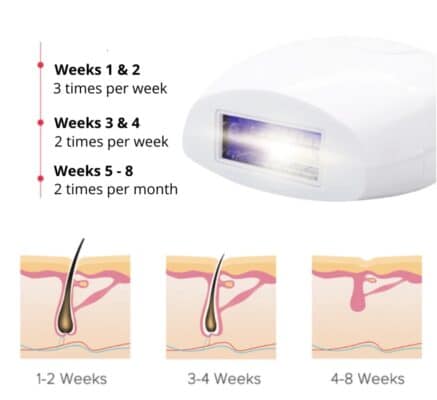 HOW DOES IT WORK
Our Rejuve Epilator™ Laser Hair Removal Handset uses a revolutionary light based technology called Intense Pulsed Light (IPL) to break the cycle of hair regrowth.
Gentle pulses of light are applied at the root and after several treatments, hair is prevented from growing back, resulting in permanently hair-free, beautifully smooth skin.Our products are safe to use anywhere on your body, FDA approved, promoted by professional dermatologists, and utilized at salons and spas.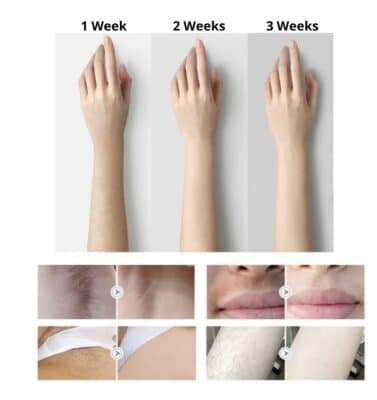 SUITABLE FOR THE WHOLE BODY
You can use your Rejuve Epilator™ in any part of your body part, including face, Brazilian & Bikini area, fuzz, arms, legs, and armpits. There is absolutely no hidden costs and no need for replacements or refills. 
Our handset utilizes clinical-grade technology that is certified for safe and effective at-home hair removal. 
The device is suitable for all kinds of skin, except the darkest skin tones.