About PostureTherapy™
PostureTherapy™ Back Stretcher and Massager perfectly conforms to spine's natural curves to effectively realign and support vertebrae. Regular use can correct your posture, relieve back aches and discomfort, alleviate headaches and increase flexibility of your back.
It is a convenient at home back pain treatment and preventative care product. It's a simple, passive way to gently stretch your entire back, helping to eliminate the source of your back pain and restore your natural back curve.
Adjustable to three different levels, just fix this stretcher to the one that suits you the most, lay it on the floor for you to stretch, or on bed when you rest, or even put it on a chair when you're sitting for long hours. The unique thumb tip nodes on the arch, feel as if you're getting lightly massaged as your stretching.
Unlike imitation products that break easily, PostureTherapy™ is designed to last, using thick hi tech ABS plastic for durability and longevity.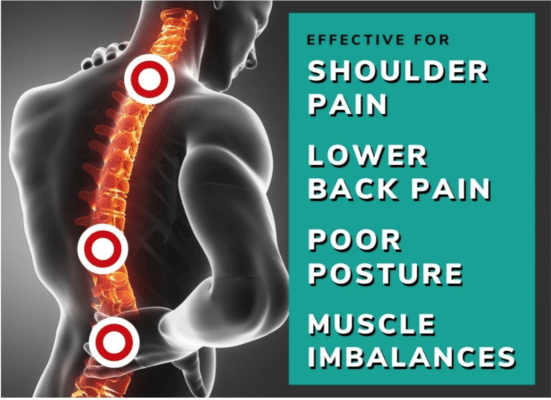 How PostureTherapy™ Works
When lying down on Magic Back, gravity allows the front of your body to effortlessly stretch out and upwards, and the surrounding muscles start to relax, gently decompressing the discs in your vertebrae, realigning the spine, relieving tension and pain.
You'll be amazed by how good you feel after just one use! As you get more advanced and flexible, you can adjust the curve on the arch to a more advanced setting, and in no time, you'll be walking taller, and with more confidence as your posture will improve.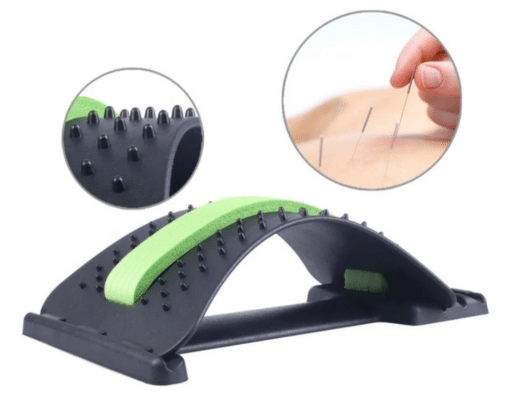 Features and Benefits Of PostureTherapy™
RELIEVE MUSCLE PAIN AND STRESS – With our ergonomically designed self massager, relieve chronic back pain and ease away stress.

LIGHTWEIGHT BUT STURDY – Made of premium quality ABS. Use it forever! Ideal for use at home, at the office chair, at the gym, in the car or yoga mat.

PERFECT GIFT FOR YOURSELF AND YOUR LOVED ONES – Treat yourself restoring health of fatigued and tensioned muscle. Express your gratitude to your wife, husband, parents, friends and teachers in Christmas, on special day.

MULTIPURPOSE SELF MASSAGER FOR WHOLE BODY – Multi-Level Lumbar Support Stretcher Spinal, back massager, shoulder massager and back massager for bed, back massager acupressure, back massager chair, back massager car,Lower Back Pain Relief Treatment Stretcher | Chronic Lumbar Support | Herniated Disc | Sciatica Nerve | Spinal Stenosis | Posture Corrector |

SAVE YOUR ELECTRICITY BILL – No power or battery required yet you can still enjoy adequate pressure with your own body weight.Recommendations for use. Beginners or those who have sore lumbar spine can add a soft cloth pad or towel when they first start using it to avoid direct contact with the hard waist plate, causing hurt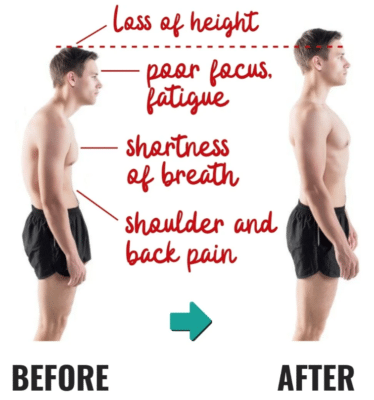 SPECIFICATIONS
Material: High quality & durable ABS, can withstand 250kg weight
Color: Black