About GlowBooster™
Developed by a group of renowned scientists using the same technology used by NASA, the GlowBooster™ LED Light Therapy Shield is a non-invasive technology that is proven to be the most effective skin care device to date.
It also enhances skin texture, stops wrinkles from forming, and tightens skin. This LED light therapy technology mask can solve stubborn skin problems, heal acne and repair acne scars. Most importantly, it is 100% safe to use with no negative or harmful side effects.
It is a new LED mask solution that is proven to show visible results in just 2 to 3 days. Appointments and long waits are no longer needed because of this new technology that everyone is going crazy about.
These non-heat producing natural light wave LED lights are safe, gentle and does not irritate skin. 
The led lights penetrate your facial tissue to promote collagen, clear and tighten skin while reducing lines and wrinkles. Use this treatment daily to notice an immediate improvement in the composition of your skin!
How It Works
GlowBooster™ produces three different color LED lights built-in that you can switch through, each color treating the skin in different aspects. Designed for facial beautification, uses natural light waves, which are transmitted by LEDs into the skin.
Each color of light shows beneficial effects on particular skin conditions, inhibit the formation of melanin pigment, improve skin elasticity, reduce and prevent wrinkles and helps fight fatty areas.
For example, "Blue LED light kills acne-causing bacteria to clear up existing breakouts and prevent new ones from forming."
The LED light therapy technology which is patented by the inventors of the GlowBooster™ LED Light Therapy Shield plays a large role on the skin care powers of the device. The light activates photoreceptors in skin cells, producing energy for absorption by skin components, to beautify your complexion.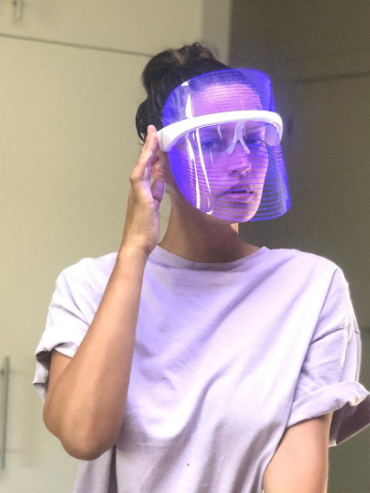 How to Use GlowBooster™
WASH – Gently cleanse your face and pat dry with a clean towel.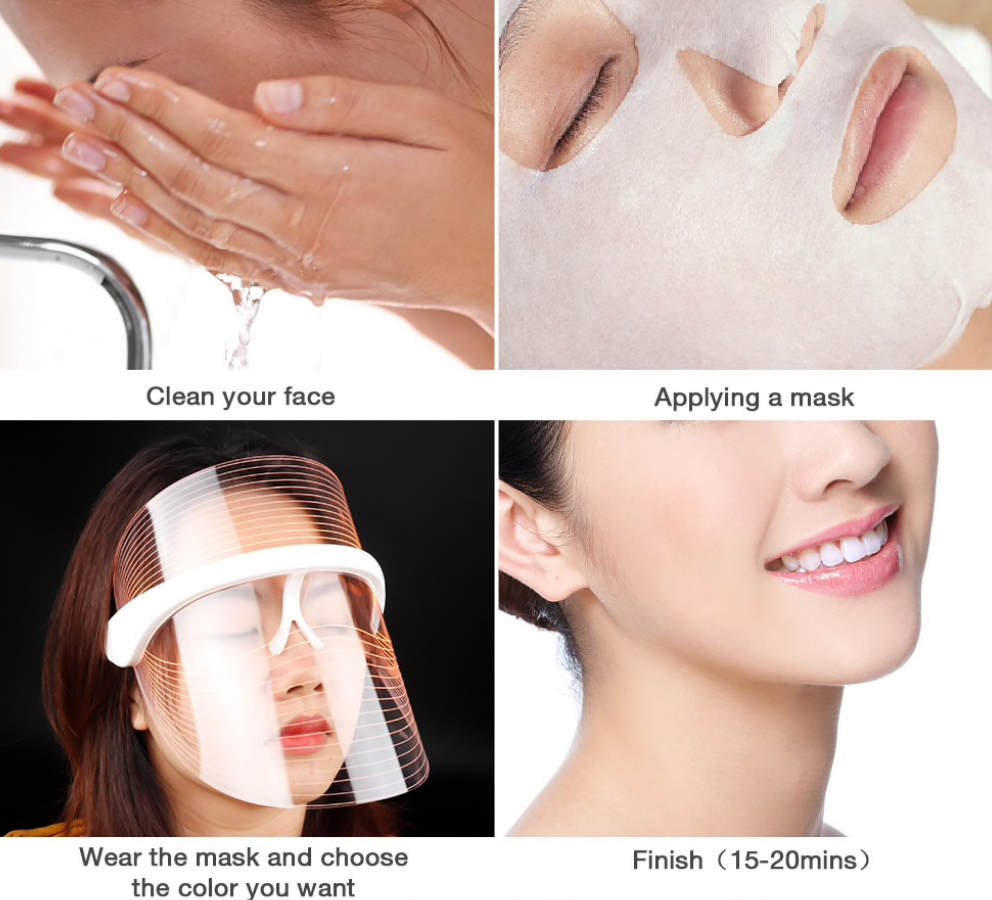 Package Includes
 1x GlowBooster™ LED Light Therapy Shield
 1 x Power Adapter
 8 x Detachable Electrodes
 1 x Controller
 1 x User Manual