About Cushylift®️ Dual Comfort Orthopedic Cushion
Combat Poor Posture and Dreadful Back Aches From Sitting All Day!
Sitting for long periods puts enormous pressure on our lower back & spine especially with an unsupported pelvis. Say goodbye to aches and discover ultimate sitting comfort with the Premium Cushylift®️ Dual Comfort Orthopedic Cushion.
Dual-shaped ergonomic design recommended by orthopedic surgeons for the treatment of chronic or acute pain by alleviating pressure in strategic area. Helps relieve symptoms of lower back, sciatic, lumbar, tailbone, prostate, hip, spine and leg pain.

Features of Cushylift®️ Dual Comfort Orthopedic Cushion
IMPROVE YOUR POSTURE: Our brand new ergonomic Butterfly design corrects improper posture when sitting for long periods of time.
HELP YOUR BEAUTIFUL BUTT: Cushylift®️ uses double a O-shaped hollow build, helps shape your body lines and butt!
INCREASE BLOOD FLOW: Cushylift®️ helps you maintain a steady upright body position while sitting to increase blood flow and circulation throughout your body.
MADE FOR COMFORT: Created with double-sided polyester fiber and stuffed with cotton plush, Cushylift®️ maintains comfort over long periods of sitting down.
TAKE IT ANYWHERE: Just fold it up and go! Cushylift®️ was designed with a busy lifestyle in mind. Take it in the car, office or anywhere!
EASY TO CLEAN: Cushylift®️ features an easily washable and breathable cover.
HIGH DEMAND: Orders may take 12-24 days.
OUR GUARANTEE: Try our

Cushylift®️

 risk free for 30 days! We know you'll love it!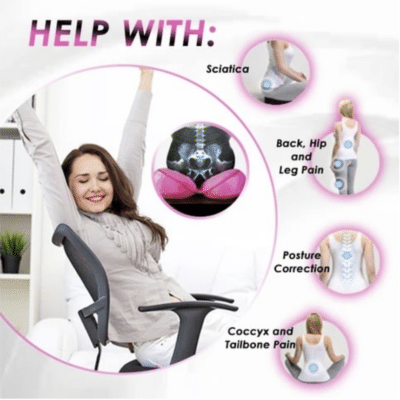 Package Includes
1x Cushylift®️ Dual Comfort Orthopedic Cushion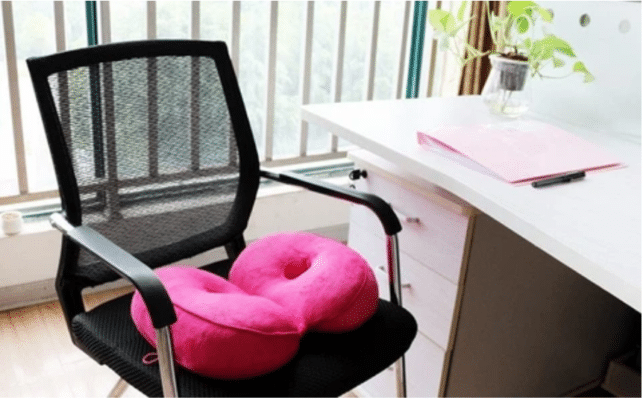 Our Guarantee
Have issues with your purchase? We got your back! Contact us about your problem so we can make it right for you so that you are 100% satisfied with your purchases be it a refund or product replacement. There is absolutely ZERO RISK buying from this official store.